Are Cross Trainers Good for Weight Loss?
Lose That Stubborn Weight with the Help of a Cross Trainer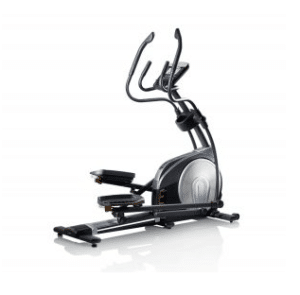 Trying to lose weight can be a long and frustrating process, particularly if you struggle with your weight as it is. It can be very easy to give up when you are working your hardest but not getting the results that you want. However, there are pieces of gym equipment that you can use which may help you lose that stubborn weight quickly. One machine that will help with this is the cross trainer.
The Ways in Which a Cross Trainer Can Benefit you
The great thing about the cross trainer is that it is such a versatile piece of equipment. If you haven't used one yet and you are curious about whether it is right for you, then here are some of the ways in which a cross trainer can benefit you.
Adjustable Resistance Levels – One of the best things about the cross trainer is the fact that they offer adjustable resistance levels. This means that you can increase the resistance as you get fitter, meaning that you can continue to challenge yourself even when you have started to lose weight. It gives you something to strive for and keeps the workouts interesting.
Work the Whole Body – The trouble with a lot of gym equipment is the fact that they tend to only work one part of the body at one time. The great thing about a cross trainer is that it allows you to work the whole body at the same time, maximising your weight loss potential. If you have been struggling to lose weight through other methods then a cross trainer might be just what you need.
Comfortable Work Outs – One of the things that puts some people off of using some types of gym equipment is that they can often be uncomfortable. For example, some of them will cause you to over stretch yourself. If you do this, then you run the risk of injury which will only put your weight loss back further. With a cross trainer, you will usually be able to adjust the stride, meaning that you can work out comfortably and not run the risk of injury.
Pre-Programmed Work Outs – A lot of the cross trainers that are on the market at the moment will come with a number of pre-programmed work outs. The great thing about this is that there are usually several which have been designed specifically for weight loss. By using these programmes, you can make sure that you are getting the best results possible.
Getting the Most Out of your Cross Trainer
If you want to make sure that you are getting the most out of your cross trainer and you are able to lose weight effectively, then there are some tips that you should follow. Here are a couple of suggestions.
Learn About the Programmes – If you want to increase the chances of losing weight with your cross trainer, then you should definitely learn as much as you can about the different programmes on the machine. Whilst some will have been designed with weight loss in mind, there are others which will be more geared toward muscle building. By learning about the programmes, you can make sure that you are getting the most out of your cross trainer.
Don't Push Yourself Too Much – When trying to lose weight, it is very easy to try and push yourself too hard. People do this because they think that the more they push themselves, the better the results. This may be true to an extent, but it is important that you don't over exert yourself because if you do, then you run the risk of causing yourself an injury which will set you back on your weight loss journey.
Build Resistance – To get the most out of your cross trainer, it is important that you build on the resistance levels. If you stay at the same level of resistance the whole time then you are not going to get much out of it. See how many resistance levels there are on your machine and gradually work your way up the levels.
As you can see, a cross trainer can be a great tool, when it comes to weight loss. However, you are only going to be able to get the results if you do things properly. Before you go ahead and buy any old cross trainer, do make sure that you have done your research. You will need to read plenty of reviews online and perhaps even take a look on YouTube for some video reviews. There are also multiple YouTube channels that will offer to show you different cross trainer workouts that are good for losing weight too so you should definitely take a look at these.