The Benefits of Elliptical Cross Training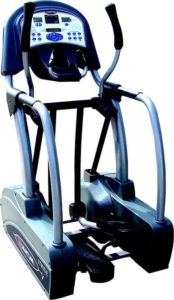 Elliptical cross training is something that has been around for quite some time now, but in recent years it has certainly seen a rise in popularity for a number of reasons. The cross trainer is fast becoming one of the most popular pieces of gym equipment, not only in gyms up and down the country, but also in home gyms, too.
The cross trainer is easily recognisable. It looks like an exercise bike without the seat (unless you have a 2 in 1 elliptical). It works by resistance via the flywheel which is spun by your movement on the foot paddles.
If you haven't used one before, then the chances are you are wondering what exactly the benefits of a cross trainer actually are. There are plenty. Here are a couple of them.
Variety of Programs – One of the good things about cross training is that usually, even the most basic of models will come with a number of built in programs that are designed to achieve different results and target specific areas of the body. By taking advantage of these programs you are able to get the results that you want.
Work All Areas – One of the problems that you will face with most types of gym equipment is that they tend to only focus on one problem area. The great thing about a cross trainer is that you are able to work the whole body by using one machine.
Great Cardio Workout – If you want to remain fit and healthy then keeping your cardio fitness up is essential. By using a cross trainer at varying intensities you are able to get a much more effective cardio workout. The heart is just like any other muscle; the more you exercise it, the stronger and healthier it is.
Perfect for the Home Gym – If you don't want to have to pay for a gym membership or you would simply prefer to exercise at home then the cross trainer is one of the best pieces of equipment that you can buy. It saves space, money, and allows you to get a full workout without having to set foot in the gym.
How you can maximise your Results by Using a Cross Trainer
There are a number of things that you can do, if you want to
maximise the results that you achieve with your cross trainer. Here are a couple of tips to get you started.




Try Adding Weights or Extra Resistance
There are some models of cross trainers that will allow you to attach resistance bands to them. These are great if you want to really focus on toning your arms whilst you are working out. The cross trainer will work the arms, but this extra resistance is great for toning. You could also consider adding some small weights into your cross trainer workout to maximise results.
Vary the Resistance as Much As Possible
If you want to get the best results from a cross trainer, variety is essential. You need to vary the resistance levels as much as possible. Most machines will allow you to do this. This also makes the cross trainer perfect for high intensity interval training. This involves doing short amounts of high intensity workouts, followed by lower intensity to recover and then back to high intensity again. This is a really effective way of losing weight with your cross trainer.
Try All Built in Programs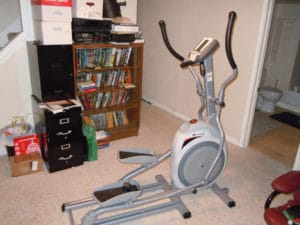 If you have bought a decent cross trainer then it is very likely that it will have a variety of built in programs. These programs will allow you to really vary your workout by intensity and resistance. Some of them will be designed for different things such as weight loss, so it is a good idea to take a look through all of the programs to see what each one focuses on. By using the built in programs you can really maximise the results and make your workout plan far more effective.
These are just a couple of tips that you can try, there are many others. For example, you might want to take a look on YouTube for guided workouts using your cross trainer, there are thousands of them. By following these tips, you should have no trouble in getting a highly effective cross trainer workout.