Maximise the Effectiveness of your Cross Trainer Workout Plan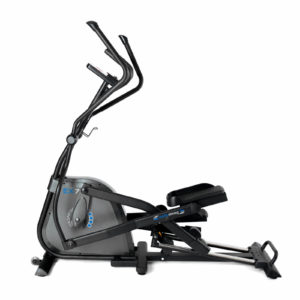 Cross training is fast becoming one of the most popular methods of keeping fit. There are a few reasons why this is the case. First of all, there is the fact that cross trainers work every part of the body, rather than just one muscle group at a time. Because of this, they are highly effective for those who are trying to lose weight.
Another reason why cross trainers are so popular is that they offer a great cardio workout. Heart health is incredibly important, so we need to get as much regular cardio exercise as possible and a cross trainer offers a great way of doing this.
In order to get the most out of your cross trainer, it is important that you use it properly. There are certain dos and don'ts that you should follow if you want to make sure that your workout plan is effective.
Whilst cross trainers are great pieces of equipment, you need to make sure that you fully take advantage of it if you want to see results. With this in mind, here are a few tips that will help you to create an effective cross trainer workout plan.
Vary the Intensity as Much as Possible
Most cross trainers will come with a number of ways to vary the intensity of your workout, whether that is adjustable resistance levels or built in programs that offer different levels of pace and intensity. If you want to get the best results from your cross trainer, especially in terms of weight loss and building muscle tone, then you need to vary the intensity of your workouts as much as possible. Try out different programs on your cross trainer to find something that works for you personally.
Take Advantage of an Adjustable Incline
Although this won't be a feature that is built in to all cross trainers, if your model has an adjustable incline then it is definitely a wise idea to take advantage of it. By varying the incline, you are able to imitate walking uphill which is particularly good for toning the thighs, calves and buttocks. It will also increase the intensity of your workout in turn, giving you more effective cardio exercise. If you already know that you want to use a cross trainer for toning purposes then it is definitely a good idea to choose a model with an adjustable incline.




Do High Intensity Interval Training
High intensity interval training is a highly effective way of using any exercise machine to work out, but especially the cross trainer. The way that it works is quite simple. For example, you can do 5 minutes of high resistance training on your cross trainer, lower the resistance for one minute to recover and then go back to high resistance again. Another way that you can do this is to do a short high intensity workout, stop, get off of the machine and do 5-10 squats and then get back on the machine and repeat the cycle. This method of working out really is effective for both weight loss and muscle toning.
Add Weights into your Routine
For an even more intense workout, it is a great idea to add dumbbells into your workout routine. Although the cross trainer does exercise every muscle group, adding dumbbells will allow you to focus on toning your biceps and is also a highly effective way of trimming stubborn arm fat. If you are planning on using weights along with your cross trainer then do make sure that they are not too heavy because this is likely to cause injury rather than do anything effective. There are some great aerobic weights that would be perfect for combining with a cross trainer workout.
Make Use of Built In Programs
If you have purchased a mid-range to high-end cross trainer then it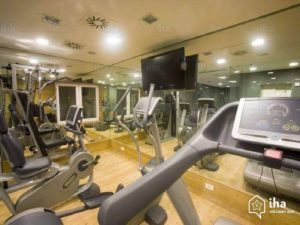 is very likely that it has a range of built in workout programs. The great thing about using these features is that they are usually designed to achieve specific results such as weight loss or toning certain muscle groups. By making use of built in programs you are not only able to keep your workout plan from getting boring, but you are also able to maximise your results.
As you can see, there are plenty of things that you can do if you want to maximise the results that you get from a cross trainer. Cross training is great, but unless you have an effective workout plan in place, it is unlikely that you are going to be able to get the results that you are looking for. By following these tips, you can create a highly effective workout plan that works for you personally.