Using a Cross Trainer for your Bodybuilding Regime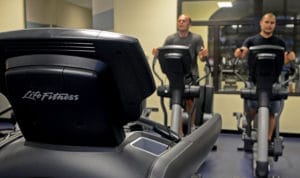 If you have been undertaking a bodybuilding regime, then you will know that there are several aspects that you will need to implement, in order to maximise your results. Whilst most of the year will be spent bulking and meal prepping, there will be around 2 parts of the year where you will take part in a process called cutting.
Cutting is when you shed the fat that you have gained in order to make the muscles that you have spent so long sculpting, visible. The bulking process is generally a lot easier. You will consume a strict diet but the calorie count will be high and spend your time in the gym building muscle. The hard part is cutting. Your diet is far more restricted and you need to put in a lot of work.
Cutting Using a Cross Trainer
There are a number of exercises that you can do which will help you with the cutting process, but in general, it will involve a lot of cardio exercise so that you can shed the fat to reveal the muscles. One of the pieces of equipment that can really help with the cutting process is the cross trainer. Here are a few of the benefits of using a cross trainer:
Target All Areas – You can use any kind of cardio workout equipment to help you with the cutting process, but in general, most machines will only target certain areas of the body which can make the cutting process take far longer. One of the good things about using a cross trainer is that you are able to target all areas of the body which will speed up the cutting process significantly.
Built In Programs Help – Another good thing about elliptical cross trainers is the fact that a lot of the mid-range to high-end models will come with a number of built in programs that have different purposes. By using a built in program that has been specifically designed for weight loss, you can make sure that the cutting process is very quick.
You Can Vary Intensity – Something else that can really help with the cutting process is the fact that cross trainers allow you to vary the intensity of your workout significantly. If you want to shed fat fast then you can do high intensity interval training which is specifically designed to allow you to shed the pounds fast.
As you can see, there are plenty of ways in which you can make sure




that your cross trainer helps you with the cutting process. Here are a couple of tips that will help you with cutting.
Plan your Cross Training Workouts Ahead of Time
In order for your cross trainer to be an effective method of helping you with the cutting process, you really need to make sure that you plan your workouts ahead of time. Take a look through every program on your cross trainer to see which ones are going to be most effective at helping you to shed that fat. By planning ahead of time, you will find it much easier to maximise the effectiveness of your workouts with the cross trainer.
Talk to Other Bodybuilders
This is always a good idea. There are plenty of bodybuilding forums online that will allow you to talk with other bodybuilders who are going through a cutting program at the same time as you. By talking to them and finding out about what sort of cross training plan works for them, you can get tips and advice. Of course, what suits one bodybuilder may not suit you, but it is definitely worth finding out more information.
Use Bodybuilding Videos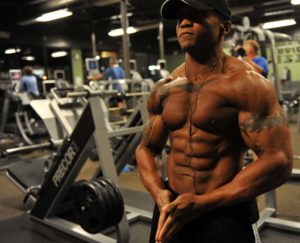 The great thing about sites like YouTube is the fact that they give us access to information that we wouldn't normally have access to. If you take a look on YouTube, you will see that there are a lot of instructional videos that will guide you through cutting by using your cross trainer as a workout tool. These videos can be very effective at keeping you motivated by seeing how effective different programs have been for other people.
As you can see, there are plenty of ways in which a cross trainer can help you with the cutting process. Obviously, a cross trainer is not going to help you much in terms of building significant muscle, but it is a great way of shedding fat fast.